Professional Tree Services in Kelowna
It's not only our 130' reach crane that makes us unique in the tree service business. Our chipper consumes up to an 18-inch tree circumference, and we focus on spectacular cleanups, removing all the wood and debris after completing your project. We also offer emergency tree services, so (knock on wood) if a tree threatens to, or has fallen on your property, give us a call so we assist you. We serve the Okanagan Valley from Peachland to Oyama, are proud to be local business owners, and offer affordable rates to friends in the community.
We offer contracts for large acreage clearing for agriculture or land development. After clearing trees and brush, we grind stumps, and use our chipper for cleanup. We remove all the debris, saving you time and money for harvest preparation. Land developers often hire us for custom land clearing, and we can design a plan especially for you and your project. All dump fees are included in pricing so your invoice won't be a surprise. We are fully insured and WCB compliant, and ready to work for you to help you complete your vision.
Tree Trimming, Bracing and Complete Removals
Dangerous tree removal includes removing pine beetle damaged and dying trees. Large trees with a compromised, or cracked trunk and branches, are a safety hazard, especially around buildings or populated areas. Strong winds and storms or snow load can break the trees and branches, and as a safety measure, these trees should be removed before they cause damage. We highly recommend removing pine beetle damaged trees, as they are dry and become a fire hazard. Call us for a site assessment if dangerous, or dead trees are a concern. We offer cabling and bracing dangerous trees when you want to save old growth trees that are not a serious hazard.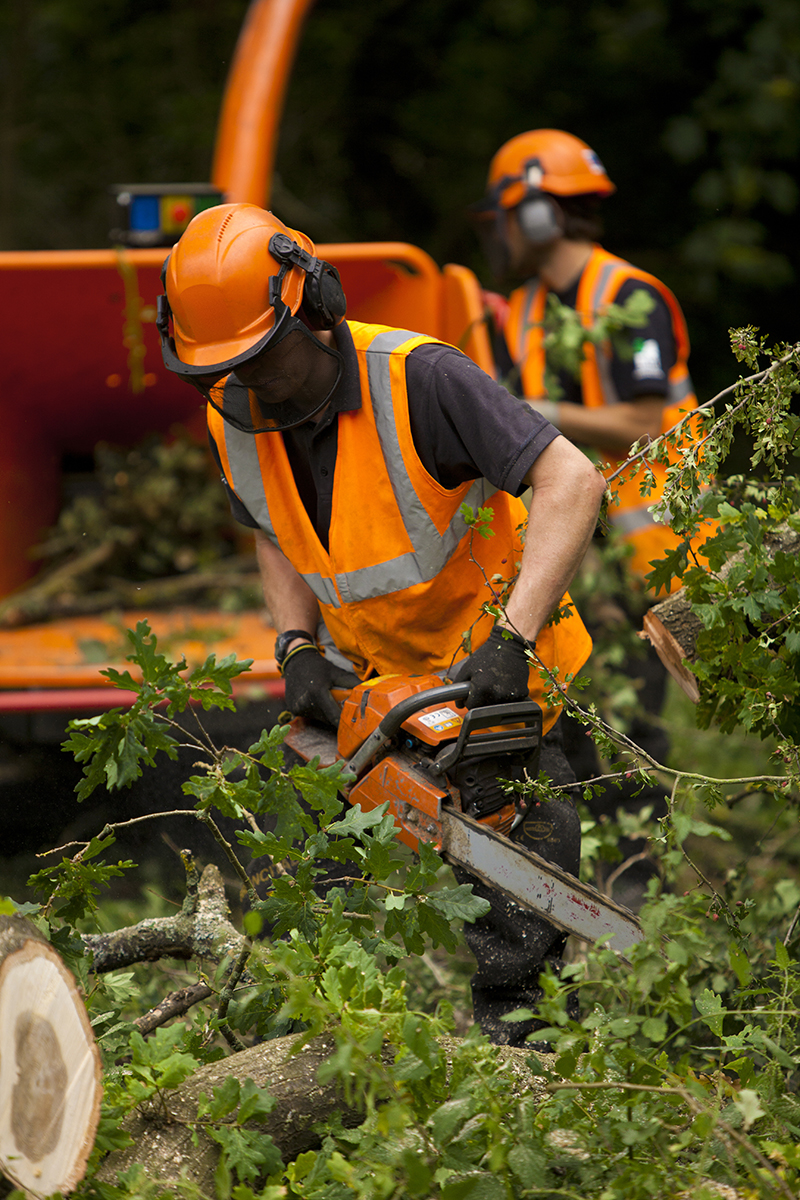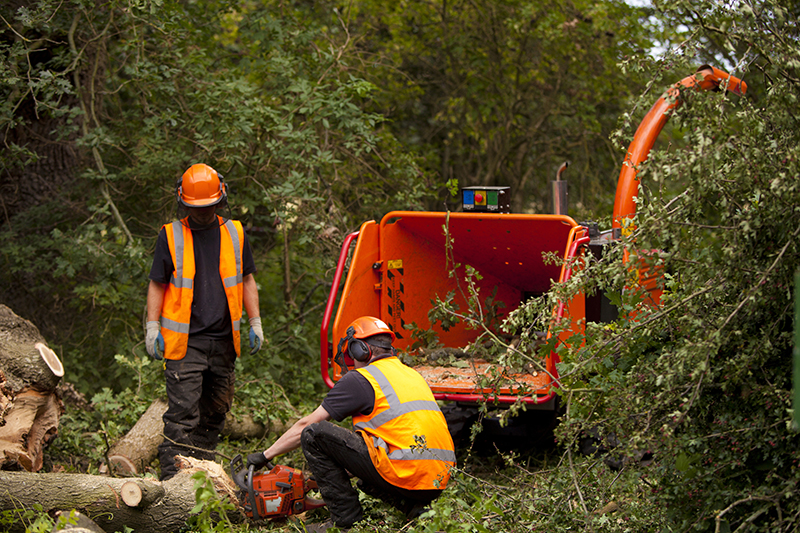 Remember we offer emergency services.
If you need our assistance, please call us at 250-868-3855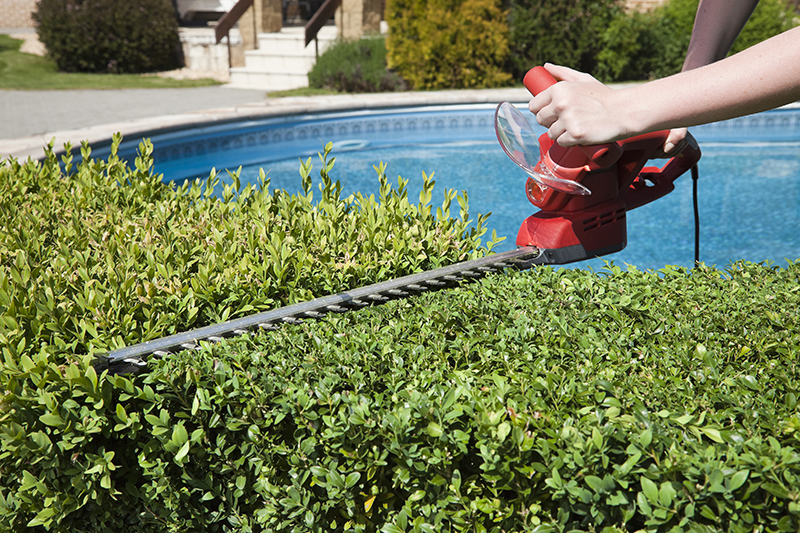 Call Us To Request An Onsite Quote
We have the equipment, experience and credentials necessary for professional tree services, from assessments to emergencies.
Cabling & Bracing Dangerous Trees
Commercial Tree Services
Dangerous Tree Removal
Emergency Tree Services
Hedge Trimming
Large Acreage Clearing
Ornamental Tree Service
Pine Beetle Tree Removal
Stump Grinding
Tree Assessments
Tree Removal
Tree Topping
Wood Chipping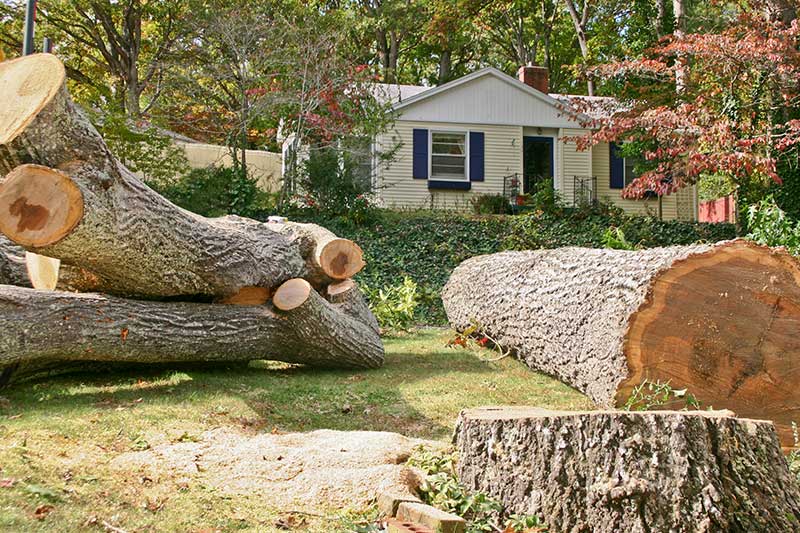 Tree Removal and Dangerous Tree Removal
Site preparation includes tree removals so you can prepare the foundation are of your new house. When you're ready to replant on your finished site, call us for planting services. Planting new trees replaces harvested trees resulting in higher carbon capture and more wildlife habit. One of the highest causes of roof damage is falling debris from trees. It may seem like the trees around your house are healthy, but disease can hide inside trees making them weak and prone to falling. If hazardous trees are in proximity to your house, power lines, vehicles, and other structures, removal will create a safe zone. Our assessments confirm if mature trees are hazardous and should be removed.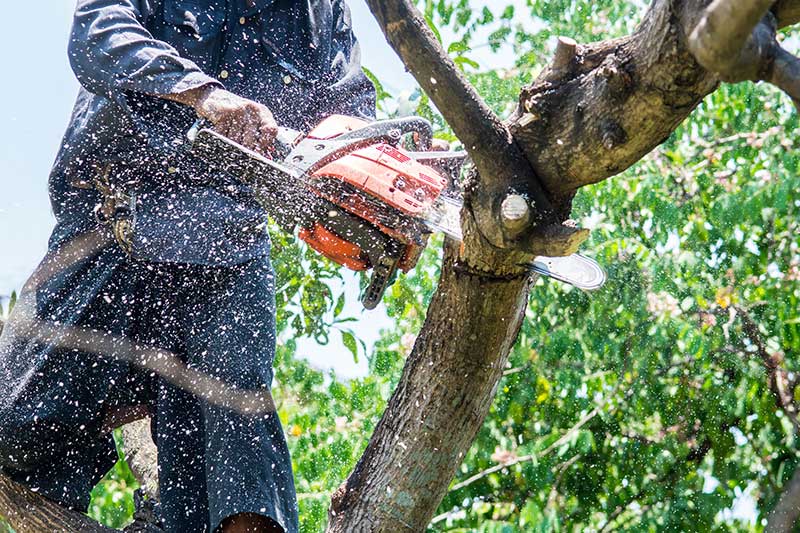 Tree Trimming
Tree trimming allows light to shine through the upper canopy, or can result in artistic shapes in decorative hedging. Many times, rather than removing a tree, it can be trimmed for the desired results. Damaged tree limbs should be removed for tree health. We remove branches if they are growing over roofs or sidewalks to reduce hazards. If you discover the branches of your trees are growing into power lines, call us for utility arborist services. Only a certified utility arborist is legally allowed to work around powerlines, so if your trees are overreaching, call us to book our utility arborist services.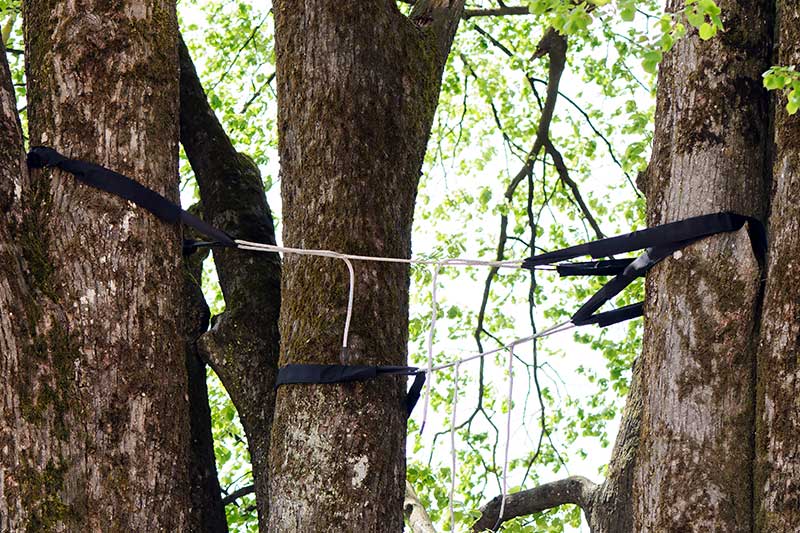 Tree Cabling
Tree cabling and bracing adds extra support to protect breakage of a weak structure. During your on-site assessment, our professional arborists will find weak points that need tree cable or brace installation. Cables are made from high strength flexible steel and can be attached without damaging the tree. Braces can be installed through unions of weak branches for support from twisting and damage in stormy weather. After installation, your trees will be better equipped to survive high winds, snow load, or heavy foliage without breaking.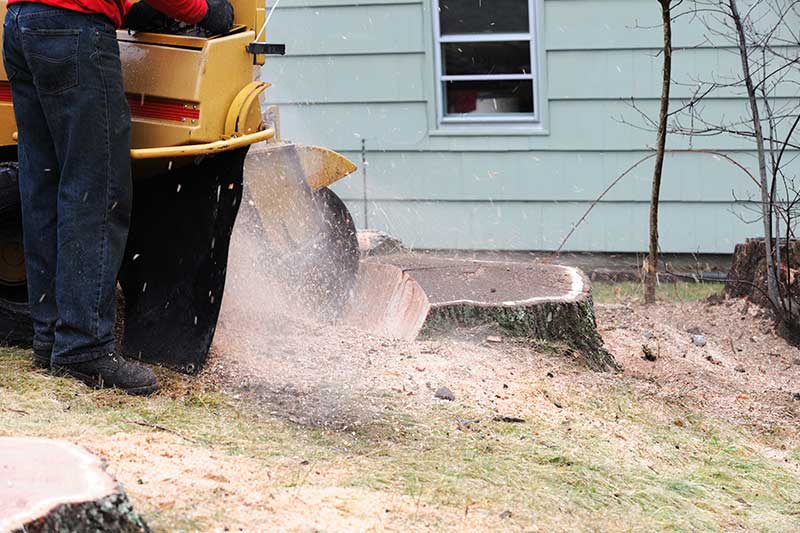 Stump Grinding
After a tree is felled, the stump can stay in the ground for over ten years before decaying naturally. Leaving a stump in the ground is not only unsightly, but can become host to pests, fungi and other organisms that damage the health of your trees. If roots are left in the ground, they can sprout and grow into a tree. If you don't want a tree in that particular location, then it's important to completely remove the stump and root system. Stump grinding is part of our tree removal process, leaving your yard clear of debris and ready to replant. Our arborists and ground crew run the specialized machinery needed to grind the stump away for a landscape-ready yard.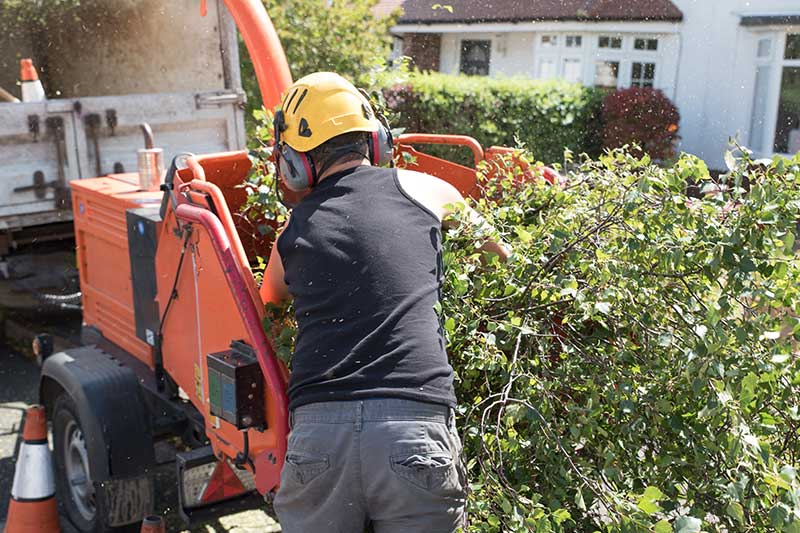 Chipping
Spring and fall cleanups mean a lot of branches are removed from the yard, and chipping is a great way to turn them into a usable resource. Our chippers can easily handle material up to 12″ in diameter, but anything larger than 8″ can be considered firewood. Recently cut branches will chip better than old dried out ones, and you can always request to keep the wood chips. Keep the wood chips for mulch or pathways in the garden to keep weeds down, or we can remove them for you.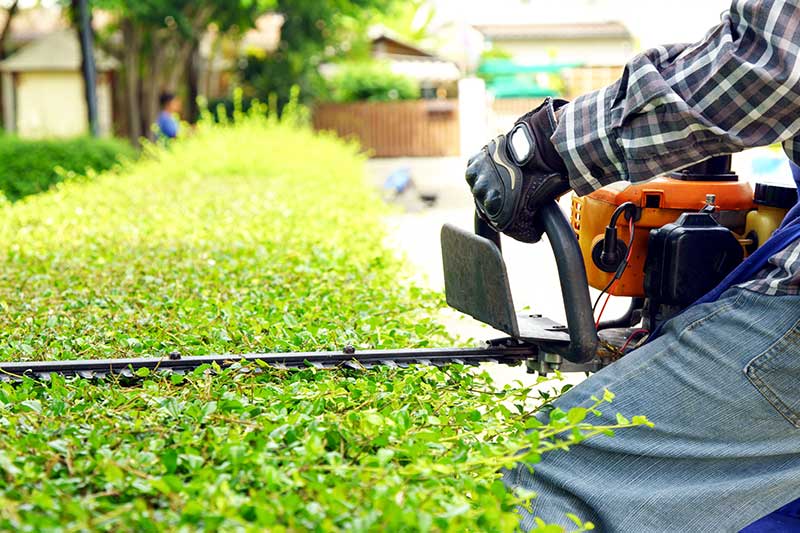 Hedge Trimming
Our hedge trimming and maintenance services are popular with homeowners and commercial clients. Properly cared for hedges enhance and outline gardens, walkways, sidewalks and stone walls while adding a pleasing aesthetic look to your grounds. Hedge trimming not only ads beauty to your property, but is essential for the health of your hedge, and there are several factors that determine how often they need to be trimmed. We assess the species, seasonal damage, your property needs and the season before trimming. If you have large grounds to maintain, we'll do the work for you. Call us for professional hedge trimming services in Kelowna.